SERVER ADDRESS: Li-PLAY.COM:25565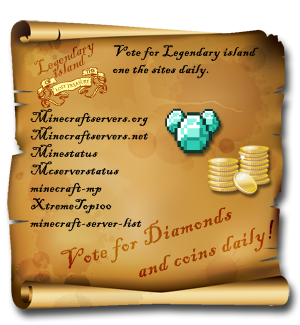 Legendary Island Features:

Clean Chat Without Spam, Swearing & Caps. Feel the Difference!


24/7 Powerful Server. Free! Just join'n'play!


Adult and Friendly Admins


Become a Full Rights Member for Free! Visit: Li-Hero.com


Great Economy System!


Hundreds of Towns. Create Your Own. Free!


/clan - Become a Clan Member. Free!


/town - Protect Your Home Without a Need to Ask Admins. Free!


/hg join - Play Hunger Games. Free!


/assassin - Play Assassin Games. Free!


/marry - Find a Soulmate and Marry. Free!


Play Adventure Maps. Free!


Sit on Chairs. Free!


PvP on\off. Free!


Nether Worlds. Free!


SkyLands. Free!